LPCCU Blog
Michigan Issues "Stay Home, Stay Safe" Order
On Monday, March 23, Michigan governor Gretchen Whitmer issued an executive order for all Michigan residents to "Stay Home, Stay Safe" to help combat the spread of Coronavirus.  While this is a huge change to many peoples' lives, we want to assure you that we are here to help make this time a little easier for our members.
Lincoln Park Community Credit Union stands ready to serve all of our members' needs during this crisis and always:
Your savings remain safe with our NCUA Share Insurance that is federally insured to at least $250,000, and backed by the full faith and credit of the United States Government
Our drive-thru continues to be open during regular business hours so members can transact business
Staff members are here and ready to take member calls as you have questions or concerns about your accounts
Watch this short video that talks about all of the ways your credit union is committed to serving you.
Thank you for your business and we wish you safety and health during this time.
Important Update Regarding the Coronavirus
At Lincoln Park Community Credit Union, our top priority is always the safety, security, and wellbeing of both our members and our employees.  We are closely monitoring the progression of Coronavirus, as well as staying up-to-date with recommendations and best practices issues by the Center for Disease Control and other health experts.
As schools close and events in Michigan and across the country are canceled in order to quell the number of outbreaks and slow the virus's progress, we want to encourage you to utilize our drive thru and online/mobile services whenever possible.  If you have specific questions or concerns about your accounts, we stand ready to answer your calls at 313-389-2300.
We proudly provide our members with banking technology that allows them to conduct transactions online and via their mobile devices.  If you haven't already done so, we urge you to download our app onto your mobile device and get set up to perform the following:
Check all account balances
Transfer funds
Pay loans
Access account history
View recent transactions
Receive alerts for account activity
And more!
You can also perform many of the same transactions on our telephone banking service, Tele-Linc at 800-983-9563.
Please stay tuned to your email and our website for further updates as this situation continues to unfold.
Quickly and Easily Keep Tabs on Your Financial Security
Financial Security at Your Fingertips with Card Valet/Card Control and SecurLOCK Equip.
Payment cards, like debit and credit cards offer both convenience and security. (Can you remember the last time you carried cash?) However, data breaches and card fraud are still commonplace in today's world.
Thankfully, Lincoln Park Community Credit Union members have the added security of CardValet/Card Control for their Mastercard debit card and SecurLOCK Equip for Platinum and Platinum Preferred VISA credit cards.
These apps, when linked to your payment cards, allow you to keep tabs on your financial security from your smartphone wherever you are – at home or on the go – 24 hours a day, 7 days a week. With just a swipe of your finger, you'll be able to: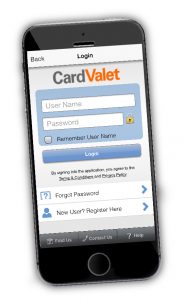 Stay in the know:
Receive alerts whenever your payment cards are used
Set spending limits:
Establish transaction controls for dollar amount limits, merchant categories, transaction types and geographic locations
Safeguard your cards:
Turn them "off" when not in use, misplaced or stolen, and then back "on" when you're ready to use them
Follow the links below to download the free CardValet/Card Control and SecurLOCK Equip apps to your Android or Apple smartphone and start protecting your payment cards today!
CardValet/Card Control: 
Apple App Store
Google Play
SecurLOCK Equip
Apple App Store
Google Play
Checking Your Credit Regularly Just Makes Sense!
You can do it for FREE in Netbranch:
Credit Sense is a new feature available to you in Netbranch online banking. It gives you FREE access to your credit score, monitoring alerts if there are any inquiries on your credit and money savings offers LPCCU tailored just for you. It provides ways to improve your credit score as well as educational articles to help you protect and/or improve your financial health.
Why is checking your credit so important?
It helps you know where you stand. Your credit score is a reflection of your financial health. Knowing where you stand can help you make improvements to stay at the top of your financial health game!
You can make sure your information is accurate. Checking your credit score can give you indication as to whether your credit report is accurate. If your credit score is lower than you expect, it could be a sign that your credit report contains errors that need to be disputed with the credit bureaus.
You won't be surprised at the outcome of loan applications. Nothing feels worse than applying for a car loan, credit card and even mortgage and being denied. Knowing your score can give you an indication of possible outcomes.
Are You Taking Advantage of our CardValet Service?
Your cards, on your terms!
Alerts to Help You Play it Safe
Payment cards offer both convenience and risk. CardValet manages the risk by allowing you to define when, where and how your cards can be used.
Receive alerts whenever your payment cards are used
Safeguard your cards: Turn them "off" if they're misplaced or stolen and back "on" when you're ready to use them
Alerts To Help You Stick to Your Budget
Overspending is easy. Now, sticking to your budget can be too. Take control your finances by setting spending thresholds, specifying merchant types and turning your cards on and off. Want to spend $100 at the grocery store? Limit your spending at the shoe store? CardValet empowers you to control your debit and credit card spending in real-time.
Establish transaction controls for dollar limits, merchant categories, transaction types and geographic locations
Alerts to Help You Parent from Anywhere
Whether they're at the local mall or away at college, your kids want to spend money. You're not their personal ATM, but you do need a way to support their needs, while managing their spending. Enter CardValet! With convenient features like threshold limits, merchant categories and location on/off controls, you decide where, when and how your children use their payment cards.
Enroll today! Download you app for FREE from Google Play™ or the Apple App Store℠.
Click here to learn more about CardValet!
4 Reasons to Consider Getting a Lifestyle Loan
Life is complicated. We get it. Sometimes you may want a new gadget, a vacation or maybe you've decided now is the time for a new look. Sometimes life happens and you need the money for a financial emergency.
A Lifestyle Loan with Lincoln Park Community Credit Union may be just what you need to get the money to go wherever it is you need to get to in life.
Financial Flexibility
Let's face it – life doesn't always go as planned. Accidents happen, which may cause an unforeseen doctor bill, car repair or other large out-of-pocket cost. A Lifestyle Loan gives you the ability to deal with the unexpected or chase the opportunities you want while they're still within reach. Having the money you need, when you need it most, gives you the peace of mind to know that if something comes up, your family will be able to deal with it effectively and affordably.
Financial Partner
Our story starts with you – making YOU our number one priority. We're not just a place you put your money. We're committed to being your financial partner throughout life's journey. No matter what the reason or need, we'll work with you to match the perfect solution to make it easy. We're here to work with you every step of the the way – from the day you start considering a loan to the very last payment.
Affordable Solutions
We know you can borrow money from many places. So we truly appreciate your continued loyalty and trust that you put in us as your financial partner. So our promise to you as a loyal member is to offer our Lifestyle Loans at affordable rates with terms to fit your budget. With a variety of flexible payment plans, we'll work with you to determine the perfect loan amount, rate, and payment schedule for your unique circumstances.
The Anytime, Everything Loan
No matter what season of life you may be in or what the need may be, our Lifestyle Loans offer a flexible solution. Borrow exactly what you need when it's needed, with the terms that fit your budget and your time frame. The amount borrowed can be used for any reason – Just ask us!
Click here to learn more about all the ways you could put a Lifestyle Loan to work for you!
Contact Us Today!
If you have more questions about whether a Lifestyle Loan may be right for you, we're here to help. Feel free to reach out to us via the Contact Us page of our website or stop by the office.