Buying out your lease with an auto loan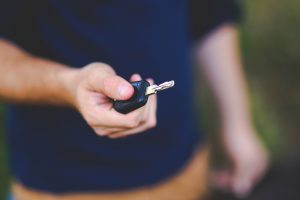 Are you buying out your lease?
What if you don't want to give up the car you love at the end of your lease? With a Lincoln Park Community CU auto loan, you can keep it for good.
The first step is reviewing your original lease agreement to see how much it will cost to buy the vehicle. When you lease, the leasing company will set a residual value or a purchase option price for your car. The residual value is how much the firm estimates it will cost to buy your car in its current condition at the end of your lease. You'll need to pay this amount plus any applicable taxes and fees if you decide to keep your vehicle. In addition, some leasing firms charge an administrative fee to cover their transaction costs.
Our goal is to always keep rates competitive, saving you as much on interest as possible.
Flexible terms are available.
Unnecessary fees? Not here! We don't charge a fee to buy out your lease.