Credit Cards
Swipe away the thought of high interest and credit card fees.
LPCCU offers both a Platinum VISA and a Platinum Preferred.
Both Cards offer:
Worldwide Acceptance
Competitive Interest Rates
A 25 Day Grace Period on Purchases
No Annual Fee
Fee Free Travel Accident Insurance
---
ScoreCard Reward Program
VISA® ScoreCard is a reward program offering points for qualifying VISA Credit purchases. Points can be redeemed for a variety of items, such as merchandise, airfare, hotels, travel packages and more.
You can see your Points total on your monthly VISA statement or by signing onto Netbranch, clicking on VISA CC/Scorecard.

---
24/7 Access to your Credit Card Information
Access to your personal credit card account information is available to you 24 hours a day online. To view your account information from the privacy of your own personal computer, sign on to Netbranch and click on VISA CC/Score Card.

---
Password Protection while Shopping Online
Your LPCCU Platinum and Platinum Preferred VISA is now protected with Verified by Visa. This free service gives you password protection when you shop online. Click on the Verified by Visa icon to activate. Or the next time you shop at a participating online store, you'll have the opportunity to activate your password.
Once you activate your password, Verified by Visa is active with every participating online store. That means added safety, because you can securely use your card online.
Create a password that protects you when you buy online.
Now you can give your online purchases the added safety of Verified by Visa password protection.
Locate participating online merchants at:
Lincoln Park Community CU
1400 Emmons
Lincoln Park, MI 48146
Phone: 313.389.2300
Routing Number: 272482375
Lost/Stolen VISA Credit:
800.237.6211 / 866.604.0381
Lost/Stolen Debit MasterCard:
800.554.8969
Loans
Accounts
Services
Resources
Our Story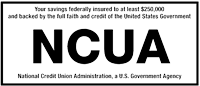 Your savings are federally insured to at least $250,000, and backed by the full faith and credit of the United States Government.

Equal Housing Lender - We do business in accordance with the Federal Fair Housing Law and the Equal Housing Opportunity Act.
Lincoln Park Community Credit Union is committed to providing a website that is accessible to the widest possible audience in accordance with ADA standards and guidelines. We are actively working to increase the accessibility and usability of our website to all people. If you are using a screen reader or other auxiliary aid and are having problems using this website, please contact us at 313.389.2300 for assistance. All products and services available on this website are available at our office as well.