Mobile Banking
Mobile & Tablet Banking Apps
Managing your finances on-the-go has never been easier.
LPCCU's free and secure mobile app for smartphone and tablet devices brings the convenience of banking to your fingertips. With mobile banking, members can: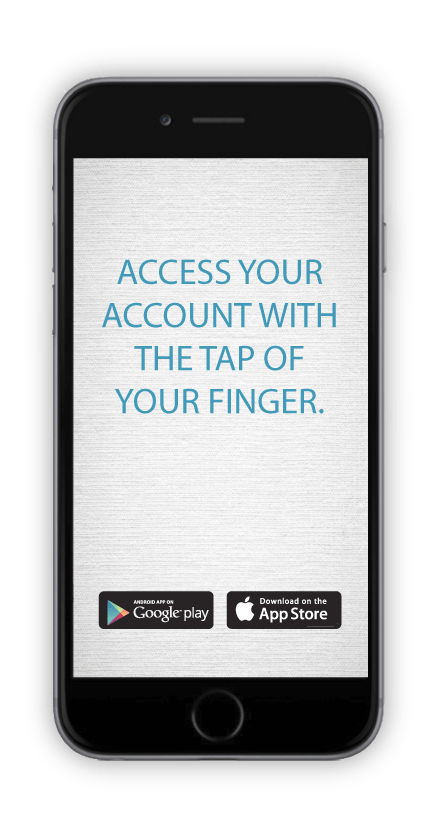 Review your balances and transaction history
Transfer funds within your account
Person-to-person payments
Pay bills
Find ATMs
To get started, sign up for mobile banking by logging into your Netbranch account. Then on your device, open Google Play, or the Apple App Store and search for LPCCU.
---
Safeguard your Mastercard Debit card with CardValet/CardControl 
Unfortunately, data breaches and card fraud are only becoming more common. LPCCU is proud to offer CardValet for our members with Mastercard Debit cards. With this great app, it's quick and easy to keep tabs on your financial security.
From your app store, search for CardValet/CardControl to download the free app. After a quick card setup, you will be in control of your LPCCU cards. You'll be able to turn your card on or off if lost or stolen, as well as set usage preferences, transaction alerts, spend limits and more!
Learn more about the CardValet/CardControl app here.
MobilePayments
On the go? Forgot your wallet at home? We've got you covered. 
Use Apple Pay, Google Pay, or Samsung Pay to securely pay for goods and services. It's as easy as opening the app and holding your phone over the terminal. Each time you pay using the app, a temporary card number is generated for that single transaction, so your physical card number stays protected.
To learn more and download the app, click on one of the links above. Follow the instructions within the app to enroll your LPCCU debit card and begin making purchases from your phone today!
Person-to-Person Payments
PopMoney: A secure solution for person-to-person payments
With person-to-person payments you can conveniently send, receive and request money with just an email address or mobile phone number, eliminating the need for cash, checks or exchanging private account information. PopMoney is perfect for those everyday moments like pitching in for gas or paying back a coworker for spotting you lunch.
Enrolling in PopMoney is easy. Simply log into your NetBranch account or LPCCU mobile app to get started.
Questions? Check out this short video to learn more about LPCCU's mobile banking and payments services.
Credit Sense:
Credit Sense is a new feature available to you in Netbranch online banking. It gives you FREE access to your credit score, monitoring alerts if there are any inquiries on your credit and money savings offers from LPCCU tailored just for you. It provides ways to improve your credit score as well as educational articles to help you protect and/or improve your financial health.